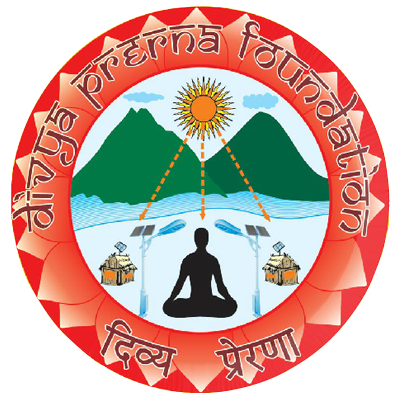 तमसो मा ज्योतिर्गमय
Lead us from darkness (Ignorance) to

light (enlightenment)
Sun's rays, containing the life source, activate all beings on the earth. Science and Technology captures sun's energy and lights our surroundings even in the night. Meditation on Sun (God) leads us to enlightnment, through " divine inspiration", significant by the blooming lotus petals all around.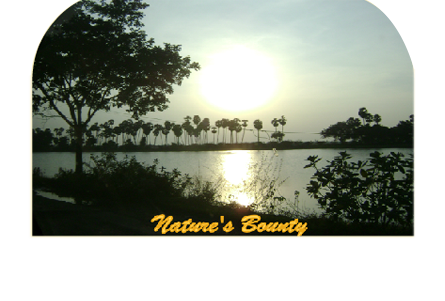 Divya Prerna Message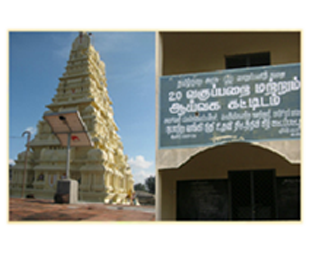 Divya Prerna foundation seeks to attain spiritual enlightenment of society through " Divine Inspiration". to be inspired by the divine, we need to have nature-sustaining-living, apart form enrichment of the body, mind and intellect, to qualify to receive " Divya Prerna" or " Divine inspiration".
As Swami Vivekananda declares " All souls are potentially divine and the purpose of human life is to realize this divinity,"
The foundation attempts to help in this realization by the needy and the seekers, in the following ways.
1. To bring the "Eternal Truths" of life, and the lives of "Great Masters" who walked their talk in the form of booklets free for the youth.
2. Providing nature sustaining living by setting up renewable energy solutions like solar lighting system in public access location like schools/temples/libraries etc. 3. Non formal education of village youth by organizing science and health camps to disseminate useful general knowledge and technological developments, also laying a foundation for reverence for and preservation of nature.
The objective of Divya Prerna foundation, as above, is to utilize the scientific and technological discoveries of the modern age for the realization of the eternal truths - the basis of human life.
The foundation has successfully ventured into its mission by extending the solar lighting system project, well within six months of the formation of the trust. 2 such solar system with state - of-the-art low power LED lights have been commissioned - one in an over 900 years old temple in village Pon Vilaintha Kalathur, near Chengalpet in Tamil Nadu, and the other in the Pugazhendhi Pulavar Govt. higher sec. school in the same village.
10 students of the school have also been given solar lantern, which can be charged in the school charging station and can be used in their homes in the night for their studies.
Divya Prerna Foundation seeks the encouragement and cooperation pf all its well wishers, to spread the message of Divya Prerna and to be part of the " Divya prerna Family."