Objectives Of
Divya Prerna


Inspiration (Prerna) is the highest form of learning. It is a direct infusion of knowledge / thought / wisdom. In life, we are, at times, inspired by some celebrities and seek to fashion our lives on them, but it is indeed very special & grand when the inspiration comes direct from the Divine, the infinite source of all knowledge & wisdom.
The great sages of yore, during their deep meditation on the Divine, gleaned by inspiration, the eternal Truths of life, which they taught to their wards & the seekers of truth. Many great scientific & spiritual personalities made historical discoveries or attained supreme wisdom, through Divine Inspiration, not by formal studies.
Similar examples abound in the recent past & even in the present day in India. The lives of Shri Ramana Maharishi, Shri Ramakrishna Paramahamsa, Swami Vivekananda & Mahathma Gandhi are clear demonstration of the power of Divine Inspiration. Swami Vivekananda states that every human being is potentially divine & calls upon everyone to realize this divinity.
Supreme Wisdom can thus be gained only by Divine Inspiration & this Foundation attempts to kindle & promote the path of "Divya Prerna" (DP) or "Divine Inspiration" in the human society.
With this guiding objective, Divya Prerna Foundation (DPF) ventures to set up the following five paths, or Missions towards achieving this supreme goal.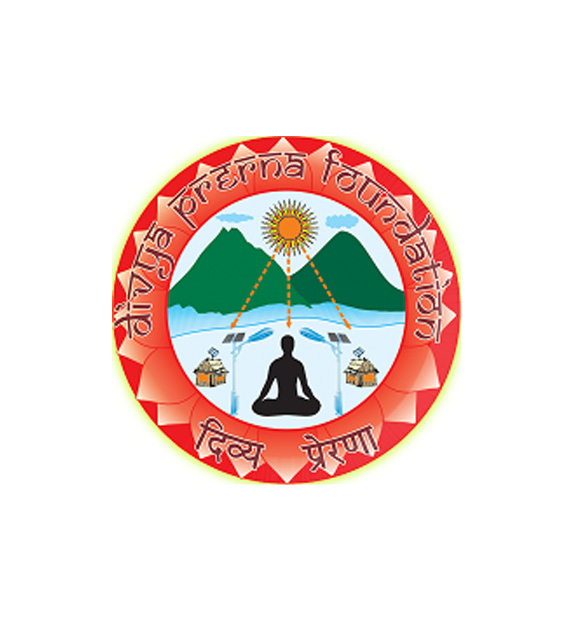 Make efforts to bring out the ancient wisdom of the "sanatana dharma" (eternal path of right conduct) from the divine inspirational works of the realized souls, found in various world scriptures, in easily comprehensible formats, to the present day technological society & specially for the youth, free of cost, or at a very nominal cost.
Nature, in its pristine beauty, is verily God in humanly perceivable form. DP requires man to live in tune with nature; so DPF will promote methods for Nature-sustaining living & developments like renewable energy, pollution control, vegetarianism, green cover, organic farming, etc.
Human Body is the abode of God - the life force - and it should not be abused, but be well-protected & kept up in perfect condition, to be receptive to DP. Hence DPF will seek to promote activities for healthy living, integrated body building, medical care to relieve the body of diseases/abuse, etc.
Apart from the body, the Mind & Intellect are two other instruments to be toned up to accept DP. Accordingly, DPF will make efforts to strengthen them by promoting activities like Meditation, Prayers / Satsangs, spiritual discourses / debates, etc.
DPF, while striving towards these objectives on its own, will also extend financial, material or manpower support to projects of other NonProfit Organisations (NPO) working towards similar objectives, after due evaluation.
All the projects and activities of DPF are dedicated universally to the welfare of the needy & the seekers, irrespective of community, language, gender, religion, caste, etc.