V.PARTHA SARATHY
- Managing Trustee


V.PARTHA SARATHY, who studied Engineering in C.I.T. Coimbatore & I.I.T, Madras, is an Indian Telecommunication Service (I.T.S) officer of the 1967 batch, and has served in many states of India, at different stages in his career, in DoT, Government of India. While serving as G.M (Telecom Projects) in Kochi, Kerala, in 1996, he was selected for deputation to Telecommunications Consultants India Ltd (TCIL), a Government Company under the MoC, set up to channelise Indian Telecom expertise to developing countries of the world.

He served as the Managing Director of Tamilnadu Telecommunications Ltd (TTL), a Joint Venture of TCIL with TIDCO of TN Government, from Apr'98 for about 4 years.He established the Optical Fibre Cable factory of TTL, in collaboration with FUJIKURA of Japan, in Maraimalai Nagar, and also expande the copper cable factory in Arakkonam. TTL saw unprecedented growth during this tenure & paid maiden dividend to the shareholders.

Later, he joined TCIL, NewDelhi, as Director (Projects) on the Board, in Jan 2002, and in this tenure of about 4 years, till his retirement, he won many contracts for the company, and set up latest technology projects in many countries like Kuwait, Nepal, Qatar, Bhutan, Algeria, UAE, Sudan, USA etc.

After his retirement, since 2006 till recently, he has been working as a Consultant & Head of India Operations of Strata-gems, a USA based Consultancy Firm, promoting clean energy solutions in the Indian Telecom sector, through Fuel Cell based power plants for BTS network.

He founded the Divya Prerna Foundation, in July 2011, to spread thoughts of spiritual enlightenment through "Divine Inspiration" by utilizing the technological developments towards nature-sustaining living, with the awareness of the Eternal Truths.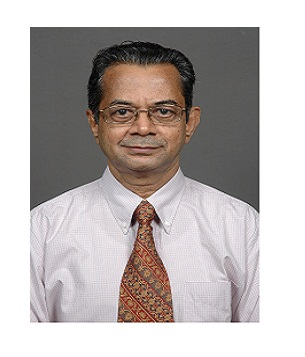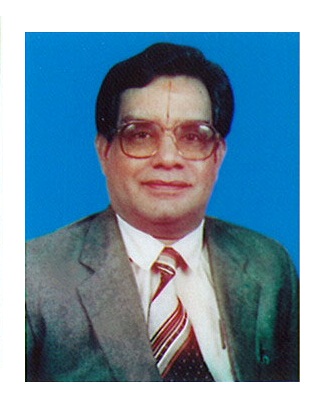 C.R.NARASIMHAN
- Trustee



C.R.NARASIMHAN, a veteran in the field of social service, covering the areas of Education, Medical Aid, Temples, Culture, Micro-finance etc, is a Commerce graduate and served in ICI India Ltd, in Chennai, for over 30 years.

An active member of the Lion's Club, he was the President of Lion's Club of Pallavapuram in the year 1986-87, and Cabinet Secretary in 1991-92 of Lion's District 324 A1. Presently he is the Secretary (Admn) of Lion's Eye Bank Trust, and is doing yeoman service in arranging eye donations to the needy, with the operations being performed in the Ophthalmic Hospital in Egmore, Chennai.

In the Education field, he is the Chairman of the SMD Committee of SRDF Vivekananda Vidyalaya, Chrompet, and is fostering this institution in its growth to be the leading educational institute in the city. He is also the Managing Trustee & Treasurer of BEST Trust, which provides support to educational institutions & needy students.

In the spiritual field, he is the President of Balasubramania Swamy Sath Sangam, and, Secretary of Bharathiya Kalachar Seva Samithi of Kumaran Kundram, Chrompet, and is taking active part in the daily activities of the Temple, and the construction of the Rajagopuram of the Temple. He was also the earlier Secretary of Shri Lakshmi Narasimha Swami Asthiga Sabha, of Pon Vilaintha Kalathur, managing the affairs of the 900 years old temple.
S.G.SUBRAMANIAN
- Trustee



S.G.SUBRAMANIAN, joined Indian Telecom as Junior Engineer in 1960 in Tamilnadu Circle, after graduating in Science. Passed AMIETE & later conferred Fellowship besides Senior Membership in IEEE(USA). In 1970 joined Mumbai Telephones and served in different projects such as successful commissioning of India's first Electronic Telex & Data exchange after being trained in Germany for 6 months.

Recipient of several cash awards & commendation certificates from Communication Ministry for various innovative service improvements. Co-Authored & authored many technical publications & a visiting guest faculty of Advanced Level Telecom Training Centre, of the Department of Telecommunication, in Ghaziabad.

In 1992 proceeded to Doha in Qatar, to join Qatar Telecom, initially on foreign deputation from the DoT, for a period of 5 years. Later, after taking retirement from DoT, as Deputy GM of MTNL Mumbai, worked in Qatar Telecom, for 9 more years, till Doha Asian Games in Dec 2006, as the Head of Corporate Sales(Wireless), providing total wireless solutions to large Corporate & Government needs.

Presently settled in Chennai after retirement, and pursuing interests in music, spirituality, tourism etc.