GREETINGS ON THE SEVENTH ANNIVERSARY OF
DIVYA PRERNA FOUNDATION
Divya Prerna Foundation was born on the auspicious"Guru Poornima" day, the 15th of July 2011, and is today celebrating the completion of SEVEN years of operation, on "Guru Poornima" today, the 27th July 2018.

Our hearty Greetings to all our Well-Wishers!

SEVEN years have rolled by, during which, DPF successfully commissioned, under its
"Renewable Energy & Sustainable Living Mission",

FIFTEEN (15)Public Solar Lighting System Projects, spread over many districts of TamilNadu,
& NOW

We are very glad to intimate with pride that we have broken new ground & ventured into the latest technology of "SMART CLASSROOM"in this 7th Anniversary, with the "SMART CLASS" commissioned successfully, jointly with SELCO SOLAR, BG in
"The Panchayat Union Middle School (PUMS) in KOPANERI tribal village, in Anaikatti Hills range, about 40 Kms from Coimbatore City" on the 7th of July 2018, in the school premises.

It is the FIRST such SMART Classroom commissioned in a Government School in Coimbatore Distrct, that too in a Tribal Village!

2011 - Our FIRST Project Inauguration in village Pon Vilaintha Kalathur, Kancheepuram Distrct, in the :"Pugazhendhi Pulavar Government Higher Secondary School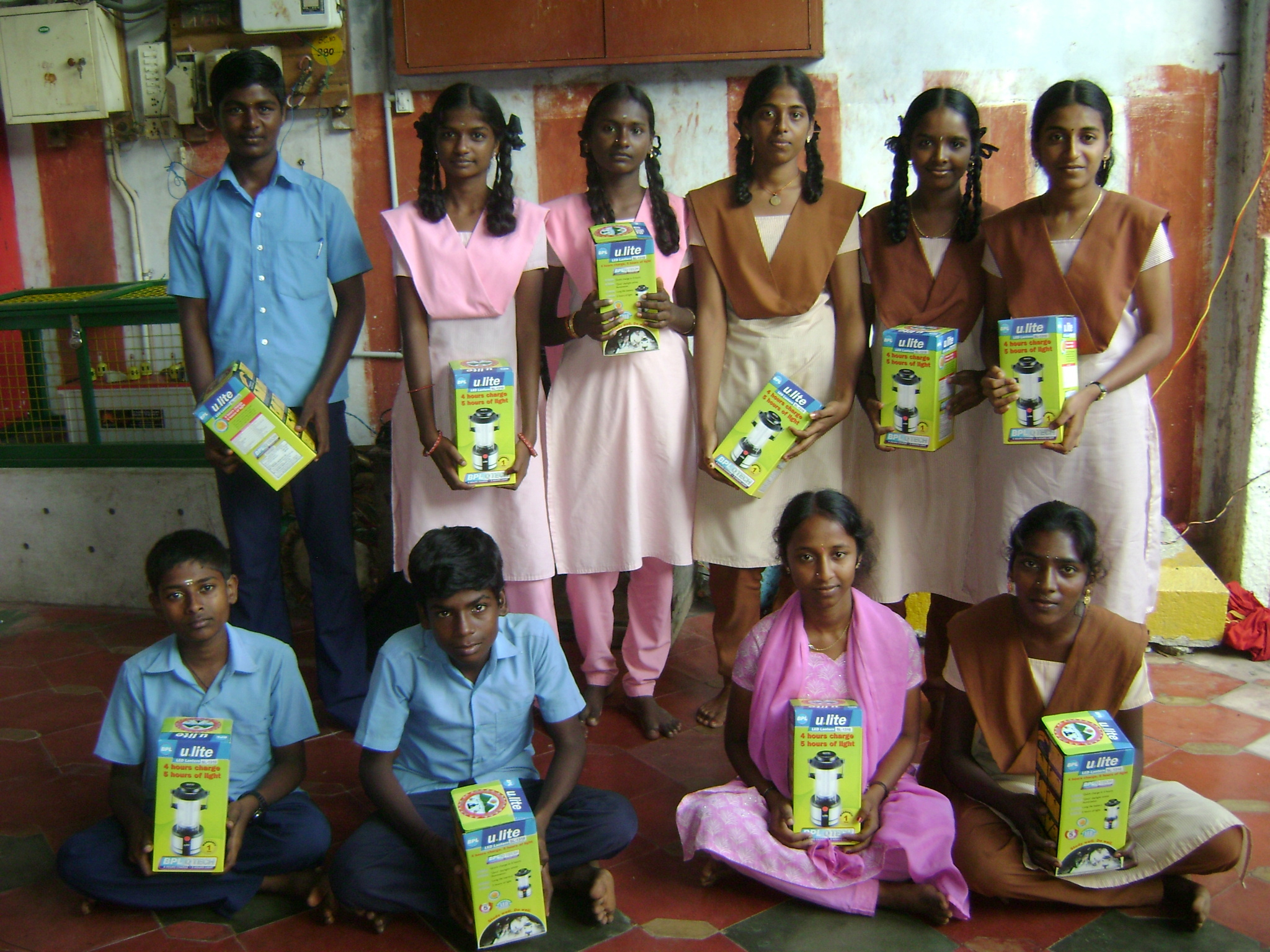 The proud School Students with Portable Solar Lanterns – chargeable in the School Solar System & taken home for Night Study!
2018 - Our 16th Project SSCP Solar SMART Classroom Project P-01 commissioned in Panchayat Union Middle School, KOPANERI, a Tribal village on the Anaikatti hills, about 40 Kms from COIMBATORE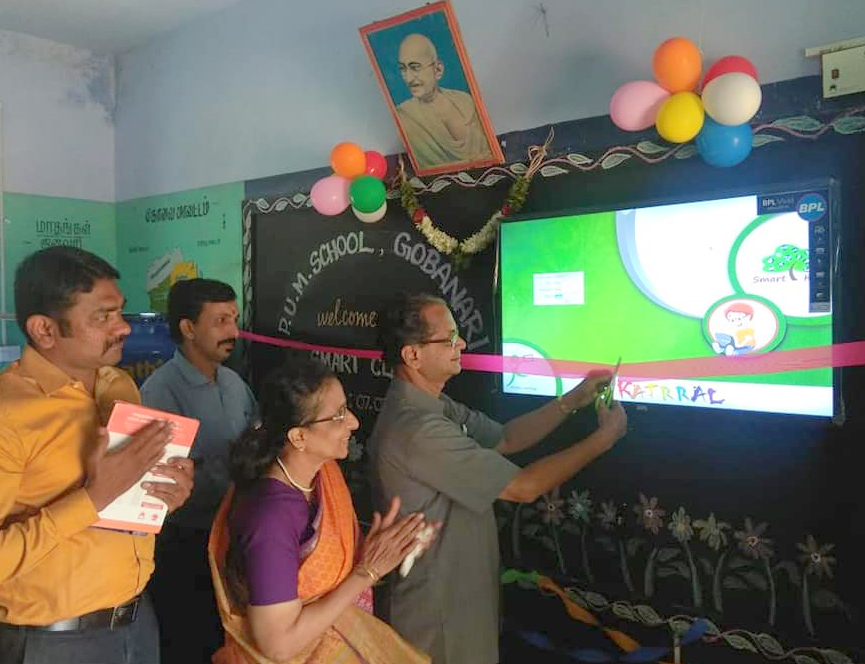 SMART Class - Computer SW based & LED TV Interface - being inaugurated!
DPF again gratefully thanks all its Well-wishers, Associates, Contributors, and Beneficiaries for their encouragement & support, which we do hope will continue, to promote the noble Missions of Divya Prerna Foundation!